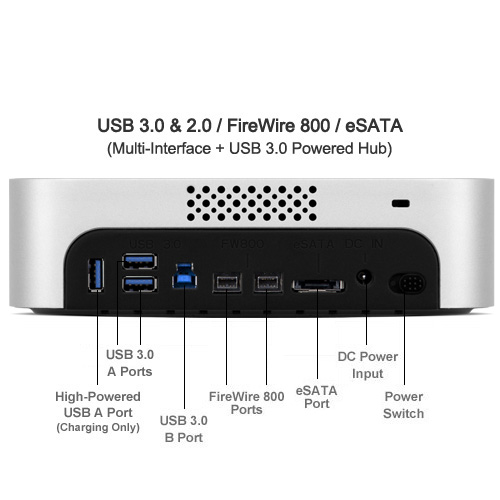 Newer Technology
has recently released the
MiniStack Max
. According to the spec sheet, this device includes a hard drive, an optical drive, a USB 3.0 hub and an SD-XC card reader. And the pricing is very attractive.
Other World Computing is selling this for a variety of prices ranging from $150 (case-only - provide your own hard drive and optical drive) up to $570 (with a 4TB hard drive and Blu-Ray burner.)
And just to make it extra nice, it is designed to stack with a Mac mini and coordinate beautifully.
I haven't used one of these, but if this works as advertised, it's one of the nicest external drive chassis around.