Friday, June 28, 2013
Posted by

Shamino
at 6/28/2013 09:45:00 AM
No comments:


My employer's weekly newsletter posted a set of five tips for people planning to vacation abroad. Four of these are are good advice for everybody, not just employees, so here they are. I've made some minor modifications the text to reflect the fact that some referenced resources are not available to the entire world, but the spirit of the content is unchanged.
Posted by

Shamino
at 6/28/2013 08:21:00 AM
No comments:


Yeah, this is about right...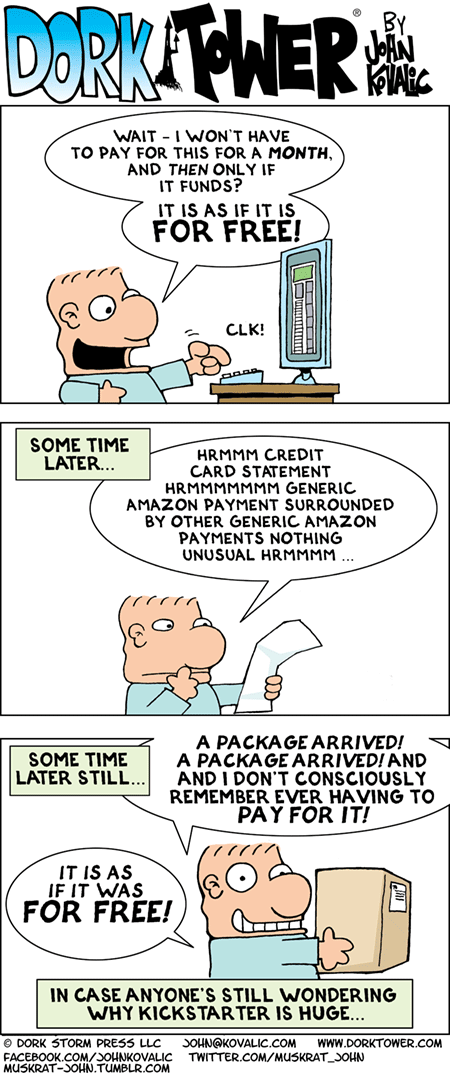 Thursday, June 27, 2013
Posted by

Shamino
at 6/27/2013 12:02:00 PM
No comments:


Back in February, FixYa (a product-support web site) published a summary of smartphone reliability issues, summarized by manufacturer. The results should come as no surprise to anyone who has used several different brands:
Apple - 3.47
Samsung - 1.21
Nokia - 0.68
Motorola - 0.13

A higher score is better. Score calculated by taking manufacturer problem impressions divided by sample problem impressions (impression ratio), normalizing market share amongst competitors for comparison (sample market share, combined total is 100%), and dividing sample market share by impression ratio. Market share data courtesy of Statcounter.org.
Tuesday, June 11, 2013
Posted by

Shamino
at 6/11/2013 05:08:00 PM
No comments:


Over 10 years ago, I gave up in frustration over eBay's capricious bureaucratic decisions. And now Paypal has decided to screw me over in the exact same way. So now I'm rid of them too. And any other web site that is associated with them.
And good riddance. Read on to hear the entire (rambling, but hopefully coherent) story why.