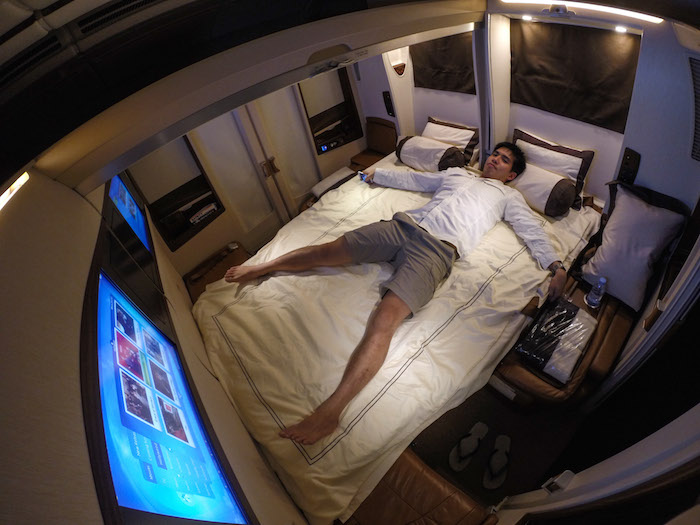 What It's Like To Fly The $23,000 Singapore Airlines Suites Class
In 2008, Singapore Airlines introduced their Suites Class, the most luxurious class of flying that is commercially available.
The Suites were exclusive to their flagship Airbus A380, and they go beyond flat beds by offering enclosed private cabins with sliding doors that cocoon you in your own little lap of luxury. The interior was designed by French luxury yacht designer Jean-Jacques Coste and comes along with a plush soft leather armchair hand-stitched by the Italian master craftsmen Poltrona Frau. Perhaps most well-known of all, Singapore Airlines became the first and only commercial airline with a double bed in the sky.
I will never experience this first hand. Something about not having a spare $19,000 lying around, or if I do, I'd rather do something other than buy a round-trip plane ticket with it. But wow! That is the most luxurious plane ride ever. First class is just so pedestrian in comparison!