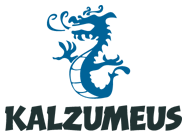 Falsehoods Programmers Believe About Names
John Graham-Cumming wrote an article today complaining about how a computer system he was working with described his last name as having invalid characters. It of course does not, because anything someone tells you is their name is — by definition — an appropriate identifier for them. John was understandably vexed about this situation, and he has every right to be, because names are central to our identities, virtually by definition.
I have lived in Japan for several years, programming in a professional capacity, and I have broken many systems by the simple expedient of being introduced into them. (Most people call me Patrick McKenzie, but I'll acknowledge as correct any of six different "full" names, any many systems I deal with will accept precisely none of them.) Similarly, I've worked with Big Freaking Enterprises which, by dint of doing business globally, have theoretically designed their systems to allow all names to work in them. I have never seen a computer system which handles names properly and doubt one exists, anywhere.
So, as a public service, I'm going to list assumptions your systems probably make about names. All of these assumptions are wrong. Try to make less of them next time you write a system which touches names.
More really good information for programmers and for anyone who finds the subject of names to be of interest.
If you haven't already done so, be sure to read the message I just posted which gives the same treatment to timekeeping.