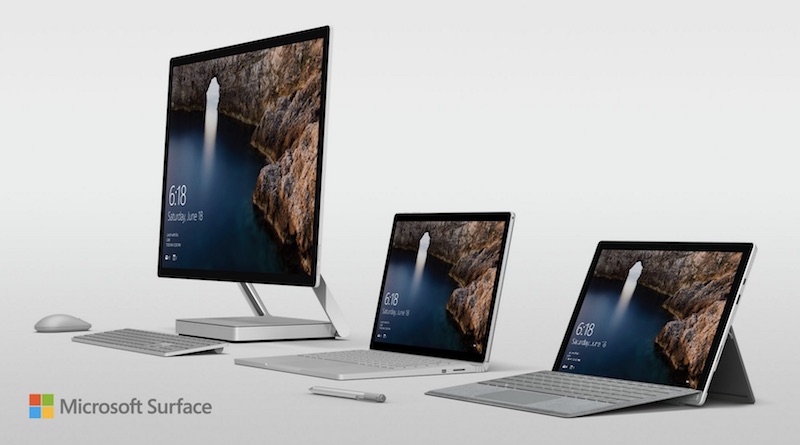 Microsoft Announces Surface Book i7, Desktop PC 'Surface Studio,' and Windows 10 Creators Update
Wednesday October 26, 2016 9:48 am PDT by
Mitchel Broussard
At its media event today in New York City, Microsoft announced a new update coming to Windows 10 devices that's focused on creativity and productivity tools, as well as two major new pieces of hardware: the Surface Book i7 and Surface Studio. The Surface Book is the second generation of last year's original model, while the Surface Studio is the company's all new, all-in-one desktop PC that's aimed at the high-end, enterprise market with a starting price of $2,999.
Nice systems. (And unlike Samsung's latest offerings, these are distinct Microsoft designs and are not knock-offs of what other companies are shipping.)
I especially like their large Surface Studio. The idea of being able to quickly fold a desktop-style workstation into a flat drafting-board-like surface for pen-based interaction is great. I've seen concepts like this, but I think this is the first time the concept will ship in an commercial product. And I love the concept of the Surface Dial - hopefully we'll see some great apps that can take advantage of this device.