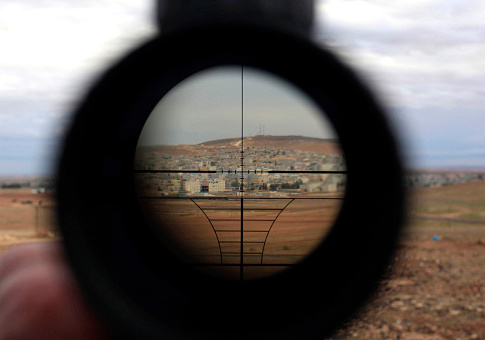 Canadian Sniper Takes Out ISIS Terrorist From Over 2 Miles Away
BY:
Stephen Gutowski
Sets new world record for longest confirmed kill
A Canadian sniper in Iraq took out an ISIS terrorist from more than 2 miles away, Canadian Armed Forces confirmed on Thursday.
"The Canadian Special Operations Command can confirm that a member of Joint Task Force 2 successfully hit a target at 3,540 metres," the forces told the Globe and Mail.
...
War stories are notoriously unreliable, but the Globe and Mail said its sources confirmed there is video evidence of the shot confirming it was made at 3,540 meters or about 2.1 miles.
All I can say is "Wow!".