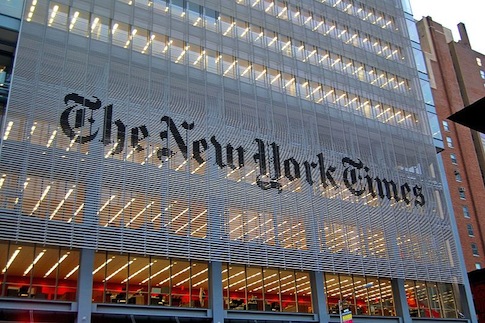 New York Times Falls for Parody North Korea Twitter Account
BY:
Alex Griswold
.
The New York Times reported Tuesday that a statement from a parody North Korea Twitter account was an actual statement from the North Korean government.
The Times story on a joint military exercise between the United States and South Korea noted that "the North Korean government belittled the joint exercise as 'demonstrating near total ignorance of ballistic science.'"
But that statement came from the parody @DPRK_News account, in what was evidently a satirical tweet.
I know this isn't the first time, and it won't be the last, but it seems significant to me. If the Times can't be bothered to fact-check something as trivial as this (to make sure a tweet claiming to be from the North Korean government actually is from them) then how can they be trusted with any other "facts" they report?